Diverse and inclusive hiring
Sourcing Candidates
In theory, it is easy to say that as a firm you aim to recruit and source candidates from a diverse range of places. In practice, this can be difficult.
Typically, tech founders and workers come from homogenous industry and educational backgrounds such as engineering, data science, finance and consulting. Candidates may be sourced through recruiters (who often only access this same pool of candidates) or they are sourced through personal contacts (who tend to recruit in their own image – this is known as affinity bias. If you choose to work with a recruitment firm, make sure they are well versed with your D&I strategy. Remember, the recruiters are essentially representing your organisation during this important stage.
It is important to ensure that the pool of candidates is varied and diverse from the start: indeed, if there is only one unrepresented candidate in your candidate pool, there is statistically no chance they will be hired. The odds of hiring an underrepresented candidate are 79.14x greater if there are at least two unrepresented candidates in the shortlisted pool of candidates.1
BACKSTAGE CAPITAL: A NEW APPROACH TO SOURCING TECH TALENT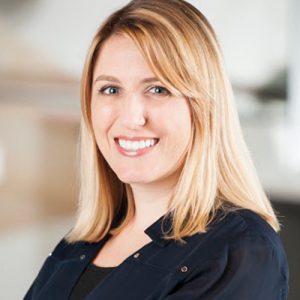 Christie Pitts
Founding Partner, Backstage Capital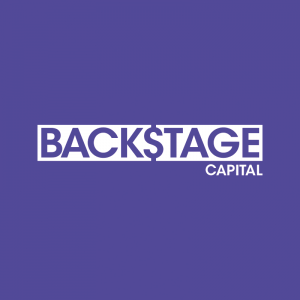 Experiment with unusual ways to recruit talent – consider social networks (i.e. Twitter or Instagram). Backstage Capital, a venture capital firm who invests in underrepresented founders (particularly black, Hispanic, LGBTQ+ and women founders), swears by this new method.
The Backstage Capital team, or crew (as they are known), was launched by Arlan Hamilton who was determined to hire a diverse crew to represent her bold mission. The crew now boasts 21 members. Team members come from a variety of educational backgrounds and broad spectrum of professional experiences. But! They mostly have one trait in common – they met and reached out to Hamilton on Twitter before joining.
As the crew continues to scale, this new approach is recruiting isn't going anywhere. As partner and Chief of Staff Christie Pitts says, "using social networks has been an incredibly powerful way to hire passionate, talented people who will go the extra mile for Backstage. Unlike using recruiters, it's also completely free"
Not only is Twitter free to use, but it is accessible for anyone with a phone or access to internet connection (if you don't have access at home, pop down to your local public library). It's one way to access new people outside of local networks, education circles, or the professional industry you're in!
Writing job descriptions
Coded language in job descriptions can attract, or deter, certain groups of candidates from applying. For example, in terms of gender diversity, research shows that certain phrases and words that are masculine-coded (for eg. adjectives including
'competitive' and 'determined'2) reduce the likelihood of women applying to jobs. By contrast, phrases which highlight flexible working options, such as 'we are open to flexible working' have shown to increase applications from female candidates and parents.
There are free software programmes available to scan job descriptions for gendered words: these tools ensure that job descriptions are not actively discouraging applications from certain gender groups (see Part Five: Tools and Resources for examples).
Additionally, it is worth stating on the job description that your company is committed to promoting diversity and inclusion. Also let candidates know that if they have any questions about accessibility, or policies that might affect their ability to do a good job, to get in touch.
Engage with education programmes
Many relevant university programmes run networking events, seminars and careers days focused on providing their students with access to potential employers. It is important to select events which are likely to have diverse audiences, and to ensure that any presentation from the firm leads with the firm's commitment to diverse hiring.
It is key to remember that it is not just the tech events within your sector that you can be involved in – many universities (and schools) also run minorities-focused events and groups, encouraging and inspiring minorities in business, such as the African OBN at The University of Oxford or the Dynamic Women In Business Conference at Harvard Business School. It is crucial to be involved in these events, and to present the firm's vision and mission clearly to their members.
There are many other ways to engage with the relevant university programmes including job postings on relevant portals (e.g. MBA course portals), engaging with their outward content (e.g. blogs, social media channels), guest lecturing/Q&As and sponsorship.
"At colourintech, we believe that the future of tech will be a collaboration of people from different backgrounds and experiences. To achieve change, we need to address issues [D&I] at the educational level. We introduce kids and teachers to the broad spectrum of jobs available in the tech industry, and we help provide access to skills and opportunities."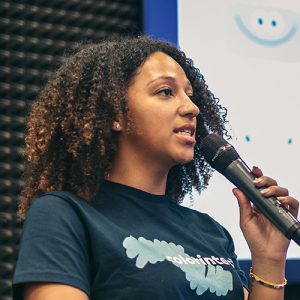 Millie Zah
Head of Programmes for colourintech
Creating and building your firm's profile
Communicate the message to the tech community that your company is actively championing diversity in its hiring and sourcing processes. There are several ways to incorporate this into your organisation's messaging, once you've laid the foundations for this internally.
Online presence:

Share first or third party content (e.g. articles, or videos) on social media that celebrate and discuss the positive impacts of diversity. The firm website should reflect this as well, (through the language of inclusion and the imagery used).

PR:

Develop a proactive media/PR programme focused on profiling the achievements of underrepresented employees of your company. It is a good idea to develop relationships with relevant journalists so that they come to you for comment on best practices.

LinkedIn:

Use LinkedIn carefully and strategically. As above, sharing third party content is important but it is key to develop your own voice and your own bank of content that can be re-posted by others. LinkedIn is not just for job postings: it is a channel with the high organic reach;

Brand ambassadors:

If they are comfortable doing so, empower individuals from underrepresented groups within your company to take a brand ambassador approach (through testimonials online, university networks or speaking at events).
Brief and manage recruiters
For mid- and large-size companies, you will probably have a hiring manager (an internal search committee) or use recruitment firm to bring in new talent. To both parties, remind them of the organisation's diversity goals and clearly brief them on what you want to see in the shortlist of candidates. An example brief could be the following:
I would like to see three members of underrepresented groups in the shortlisted group of candidates.
It is important that you insist upon your requirements for sourcing from a diverse range of candidates. If you are unsure whether a recruiter has understood your brief, submit your requirements as a short, written list and ask them to explain how they will go about fulfilling the brief. Also ask the recruitment agency what other measures they take to recruit from diverse pools of talent: as
one example, do they use software programmes for blind CV reviews?
Use diversity-focused tech platforms
Software tools can help better promote diverse hiring, e.g. by anonymising and structuring application processes. A list of such platforms is found in Part 5 of this guide.
---
Assessing Candidates
Mitigate bias by removing irrelevant information and having clear assessment processes and criteria
Have a transparent, predetermined assessment process and criteria to keep biases in check and ensure companies and candidates are assessed fairly and objectively. Remember to set your assessment process and criteria upfront rather than during the process.
Experiments in the US, Canada and Australia (which involved sending fake resumes to real employers) showed that applicants with 'white-sounding' names tend to receive more interviews. Response rates to otherwise identical applications can be up to 50% higher for names that sound caucasian; in the UK, in the figure is just over 75%.3 This is because recruiters (of a similar ethnic demographic) tend to favour candidates with whom they identify.
Sample assessment structure outline:
Use competency-based, structured interviews where all candidates are asked the same questions (see Appendix II for sample questions)
Score each answer immediately after it is provided4, using a simple scale of 1-10.
Then compare the scores of all interviewed candidates to highlight the top candidate(s) for the role.
This simple, 3-step assessment process is objective, therefore reducing the chances of making biased decisions based on opinion and gut instincts.
Select a diverse hiring panel.
Discuss angles of vision. Diverse teams are hired by diverse interview panels. The demographic structure of an interview panel sends a clear message to candidates: a diverse hiring panel signifies a diverse organisation. It also helps to mitigate personal bias during the interview process. A diverse hiring panel will also allow a multitude of angles of vision to be brought in when making decisions will prevent pattern-recognition bias (particularly for senior executives who might over-rely on their experience) and action-oriented bias.3 Applied Team, Applied White Paper, Hiring is Broken, 20184 Bohnet, I. How to Take the Bias Out of Interviews. HBR online, April 16, 2017.
Collect individual feedback before gathering hiring panels as a team
Team members should be allowed to express their views individually and independently of one another before debating as a team. This will lower the chances of team members influencing one another and give them the opportunity honest opinions.
Allow enough time!
Try to avoid scheduling interviews when extremely time-pressured, as the likelihood of making quick and biased decisions will increase when CEOs or HR managers are not fully engaged and distracted by other tasks. Fast-growth tech companies are particularly pressured to make decisions fast, and should therefore take extra care when assessing candidates to avoid inaccurate decisions.
In practice, there is no prescriptive timeframe for 'enough time'. What matters is that short breathers are scheduled directly before interviews, to allow hiring panels a few moment's space to ready themselves.
Be critical of your own process, and ask for feedback from candidates
Whether successful or not, candidates may have an interesting perspective on a recruitment process – so don't hesitate to ask for feedback.
Some general feedback questions that can be asked to check for bias include:
Would you recommend this company / recruitment process?
Do you feel like our process assessed you fairly?
What questions do you wish you were asked?
Did you have any questions that didn't get answered?
Did you feel like the process and culture were inclusive?
Did interviewers make you feel comfortable and help you through the process?
---
Offers
Pre-close: understanding the candidate
Try to understand how the candidate is feeling about the job, and what matters most to them (e.g. personal circumstances, child care, flexible working, religious commitments, base salary).
Does the candidate feel that there is an opportunity to progress, grow, and develop themselves within the organisation? What, if any, limitations do they potentially foresee with this opportunity?
Referencing
There is one key reason why it is essential to take references during the offer stage:
To ensure that the candidate's references offer a values fit for your company (i.e. what are they like within a working environment, and do they share similar values). As mentioned in the previous section, it is essential to ascertain whether a new employee will be a positive asset to Diversity & Inclusion.
---
Induction
Let new hires know that D&I is important (inc. glossary of terms)
This can be done via:
Sharing your D&I resources, including your internal policies
D&I onboarding sessions during induction (and afterwards!)
Invitation to your Employee Resource Groups (ERGs)
Every company has their own unique company language – acronyms or specific terms. It's important to help newcomers feel like they're speaking the same language as the rest of the community, so provide them with the resources to help them get up to speed.
"From my work as a founder, the best on-boarding experience (that fosters a sense of inclusion for for both the new hire and the mentor) is the result of: managing expectations on both sides of the on-boarding equation, clearly expressing milestones (and ask questions if there is any doubt) and distilling mission to better understand the company's expectations."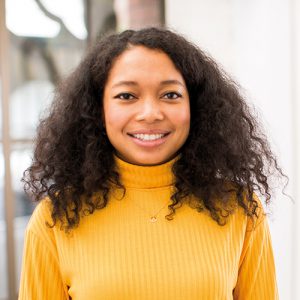 Abadesi Osunsade
Founder of Hustle Crew
Paint the bigger picture
For onboarding to feel inclusive, new employees need to feel like they're "in the know". This can be achieved by:
Sharing your team's current roadmap or strategy to give them an understanding of what the team does, and their priorities at the moment;
Providing an organisational chart or explanation of how the team shares responsibilities;
Making sure employees know who their main point of contact is in the team (without isolating them from the rest of the team), how
Set up a Buddy System
Implementing a Buddy System within the workplace can be invaluable to an organisation as it provides benefits for the employee and employer in gauging how they are settling into their new role, and to talk through any potential concerns:
It gives the employee a chance to integrate early on within the workplace, ensuring that they have someone to speak to during the first few months;
A formal Buddy System can also become an informal way of sharing knowledge or learnings across the organisation;
It is essential that a Buddy System crosses genders, ages, seniority, ethnicity as it will help to embed the new employee into your organisation's culture.