Monzo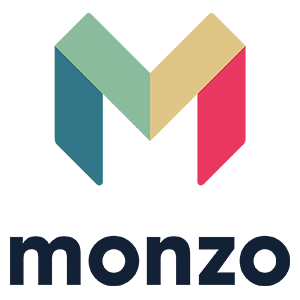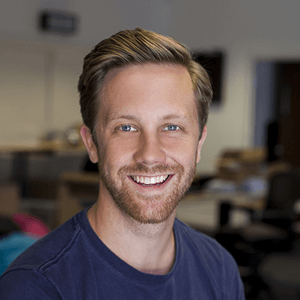 Tom Blomfield
CEO/Co-Founder of Monzo
FOUNDED: 2015
EMPLOYEES: 50-500
LOCATION: LONDON, UK
FUNDING (TO DATE): £180M
monzo.com
WOMEN: 36%
NON-BINARY: 2%
BAME: 16%
DISABLED: 6%
LGBTQ+: 27 %
Where did it all start?
Diversity and inclusion has been with us from the beginning. Ultimately, we have a culture where we genuinely care about people. We believe it's important that people can come to work and be their whole selves. And that's been with us from Day 1.
Admittedly, looking at the industry in general, the finance and tech industries have traditionally struggled to promote diversity in particular roles (such as engineering). Across the industry, we see these are heavily male-dominated, and very early on, we realized we weren't as diverse as we wanted to be in certain areas.
Nurturing a more diverse and inclusive workforce
Since we first started, we've formalised a number of recruitment initiatives to encourage a more diverse workforce here at Monzo.
1. We run all of our job adverts through third party gender decoding tools, to make sure that that they're neutrally worded.
2. We've tweaked our job applications to remove specific labels (such
as years' experience, university, grades etc.) and focus instead on competency questions.
3. We also avoid asking too many personal questions in the application process (such as age, ethnicity, gender). Admittedly, the fact that we don't capture personal data makes it harder to track how we're performing – but it's been working for us.
Diversity and Inclusion is not just in our policies, it's in the way we work
We do not have a separate D&I policy. Instead we simply have one, single "People Policy" which sets the tone for our entire working environment. And there are specific clauses within it that relate to equality within the workplace.
However, the real substance to our D&I comes from the way we behave. We all care deeply about people. Whether those people are our customers or our colleagues. We have an excellent team who all shared that same value in people right from the start, and who helped to shape a strong and inclusive workplace here at Monzo.
A transparent workplace
One key value that of Monzo is transparency. Internally, we are completely transparent. Any employee can take a look at any meeting agenda. Our meeting minutes are open too. You can see our board deck before our board sees it. Our financials are open too. In short, everyone is able to see everything.
We try to be transparent as far as we can externally too. So we talk to our community about our decision making processes. And show previews of our products before we push them live too.
Designing for inclusion
It's also particularly important for us that we make our product as inclusive as possible.
From a basic usability point-of-view, we have specific features for the visually impaired (such as those who are colorblind, partially blind or indeed fully blind). We've embedded a third-party tool to offer voice-over interaction to the user, so you can use the app regardless of the quality of your sight. And we also make sure to test it with partially sighted users to make sure it actually works.
We have also worked hard on our terms and conditions – to make sure that they as accessible as they can be. Our current terms are written in a simple way, and correspondingly have a relatively low reading age. In fact, so long as a user is able to read at the level of an 8 year old, they should be able to comprehend our terms in full.
One final initiative – which we're preparing for in 2019 – is to work on financial inclusion. In a nutshell, we're hoping to offer banking services to those who aren't typically able to access mainstream finance, say for those who've gone through bankruptcy, who've come out of prison, for those who are homeless, or who might be refugees. We are working with the regulators to enable us to open accounts for those who are otherwise excluded from mainstream finance.
We have more to do
We still have room to improve, and I'm acutely aware that some of our early morning meetings might not be compatible with parents doing the school run; and our engineering teams could be more diverse.
But we're working on it! I am proud to say we signed the Women in Finance Charter – committing to improving our gender ratio in our board and executive committees – and we are constantly reviewing our broader diversity and inclusion efforts through an annual survey, which we publish in our blog. The next one will likely go live in March 2019 – I hope it'll show a good step forward.