Streetbees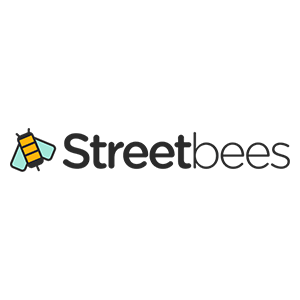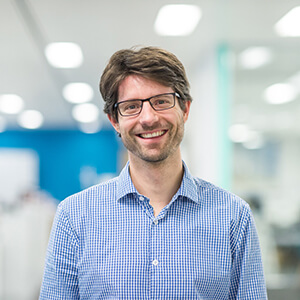 Oli May
Co-founder and CCO
FOUNDED: 2015
EMPLOYEES: 89
LOCATION: LONDON, UK FUNDING (TO DATE): $17M
streetbees.com
WOMEN: 50%
BAME: 30%
LGBTQ+: 10%
What drives a D&I strategy in a tech company?
The values of the founders (and the company that they want to build) are really what drives a diversity and inclusion strategy. Values give the strategy purpose and define specific actions within it. For example, Tugce and I, the two founders of Streetbees, are from Turkey and Australia. This internationality has driven a large part of our talent and recruitment strategy
– unconsciously at the start – but it now acts as an important role in how we hire diversely. Our policy has always been based on hiring based on talent, rather than focusing on background. As a result, the business that we have built has been inherently international and diverse from day one.
What do you look for in a new hire?
When you are looking at hiring somebody you need to make an assessment: is this somebody who you can see yourself working with for the long term as opposed to somebody who's coming in to fill a short-term stop-gap? This isn't about culture fit, it's about values.
A value fit signifies whether that individual is someone you can work with for the long term. Values bind people together in a company; values help a group work through difficult situations – and every startup has those!
Recruiting
We focus on trying to recruit in-house; but there are some roles for which we use recruiters. We speak to recruiters directly to ensure they're sending us a diverse range of candidates. If we don't, I've found that some recruiters will have a specific genre of candidate they think you'll like – in other words, a homogenous set.
A classic mistake that almost every company makes is quickly hiring employees without paying attention to detail in the hiring process. We've really focused on trying to rectify those issues. Hiring the right people solves all of your problems: hiring the wrong people can lead you into so many disasters.
We've now set a much higher bar. This means longer recruitment times but we're comfortable with our choice. We see the leverage that the right talent provides when we deliver successful people into the business.
Workspace
We've always had an open plan office layout. However, as a tech company, we are conscious that the tech team likes to brainstorm and work in quiet areas. As a solution, we are building
a quiet library space for them right next to an open-plan office space that features a variety of desking options, to accommodate our other teams such as sales and operations.