Foreword by Niklas Zennström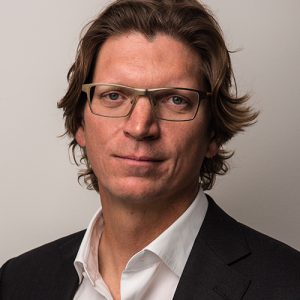 Niklas Zennström
Founding Partner and CEO at Atomico
2018 has been an enormous year for the global technology ecosystem, with new initiatives, companies and technologies emerging that truly have the potential to change the world. Karma raised its Series A to continue its fight against food waste; Zinc, the company builder solving the developed world's toughest social issues, launched its second mission to help people hit hardest by automation and globalisation; Zola, The RealReal, 23andMe and ClassPass raised some of the largest funding rounds of 2018; Stitch Fix stock is currently up 80% since its IPO last November; the first CRISPR clinical trial began in Europe for people with blood disorders; Entrepreneur First expanded into Berlin and Paris… There is so much to be excited by.
The common thread connecting each of the companies above is that they all have female founders. This was not intended to shock or amaze. Such a range of achievements – from running public companies, to developing life-changing biotechnology, to hyper-scaling tech businesses – can be expected of any high achievers. Yet the reality today is that these women are an exception to the rule. Other underrepresented groups – minorities across race, class, education, sexual orientation, self-identification, and physical and cognitive ability – are still not even a small part of the overall narrative, sadly.
The environment is not changing fast enough. 93% of capital invested in European companies this year went to all-male founding teams. We cannot measure the imbalance in funding allocated to other underrepresented communities, but those figures would certainly be tough reading also. Venture investment has the privilege of granting companies runway with which to build the future. It is a scary thought, particularly as technology's impact on humanity accelerates, that this future is in the hands of an undiverse minority.
At the root of this culture are long-standing, deeply entrenched stereotypes and misconceptions sewn into the fibres of tech over 40 years ago. We cannot shy away from how difficult it will be to turn this tide, but with initiatives like this guide we can become increasingly conscious of the forces that hinder us, and equip ourselves with the practical skills and mindfulness needed to allay them.
It is difficult to quantify how much talent and value has evaporated away from our industry because of diversity inertia. Only once people of all backgrounds, abilities, and perspectives feel safe and confident to participate will we truly realise the potential we are collectively capable of. I am confident that there are a majority of good souls out there who are aligned to win and engaged to make a difference. Together, we can cultivate an environment that equalises opportunity and accelerates outcomes for all.